31 July 2011
Dear Éiriú Eolas family,
It's now high summer in the North, so we hope all of you are getting your
Vitamin D from all that great sunshine! For those in the South, be sure
to check last month's letter to make sure you are getting enough
supplementation. It will really help with those winter blahs. And for
everyone, plenty of pipe breathing and meditation with the Prayer of the
Soul will help all of us!
Continuing with our focus on good health, we have a great short video and
and excellent article on magnesium. This often ignored nutrient is vital
to almost every metabolic process in the body. Sadly, due to "modern"
farming practices, our soils has been magnesium deficient since the
1930's, making it almost impossible to take in healthful amount of
magnesium through food alone. We hope you will enjoy them and find the
information useful and easy to add to your lifestyle.
Remember that Eiriu Eolas classes are available world-wide, so be sure to
check the Classes Near You link on our website (eebreathe.com)
Warm regards,
The Éiriú Eolas Team
Featured teacher: Carolyn MacCallum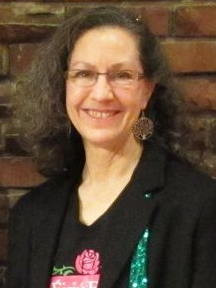 Carolyn MacCallum is a former professional ballet dancer, dance teacher, certified massage therapist and reiki practitioner. She has had a life-long interest in the inter-relationship of physical, mental and emotional health from a spiritual point of view, stemming from her intensive dance training which brought with it wonderful experiences and quite traumatic ones. But all along the way, she was open to trying different things to improve herself as a dancer and a person, including different types of bodywork, such as rolfing, Feldenkrais, and Alexander, and various forms of meditation. She also studied Iyanger Yoga intensively in Los Angeles and Calgary.
Through it all she always wanted to help people, though sharing what she was learning, whether in class, rehearsal, or performance. In the course of her research, she came to the Éiriú Eolas program and found it to be a marvelous integration of this three-part approach to complete wellbeing.
What is most amazing is that such seemingly simple exercises could have such a profound effect. The best part is that the Éiriú Eolas program calls out whatever aspect of your being that is ready to shift and heal, whether physical, mental, or emotional. I have had sessions that were focused on releasing physical blocks, sessions that were pivotol in healing old emotional traumas, and sessions that brought clarity of thought when I truly needed it.

Along with the benefits of stress reduction, my health has improved immensely through following the diet recommendations that are part of the overall Éiriú Eolas program. I've been able to maintain a level of mental alertness and physical activity that I never thought would be possible in my mid- fifties.

Éiriú Eolas has had deep, positive effects on my life, which have unfolded in a gentle, natural way. Not only that, there was the marvelous educational and emotional support given by the instructors. It was so inspiring, I felt I had to be able to share this wonderful program."
Carolyn now works in Grande Prairie, Alberta, Canada, sharing Éiriú Eolas with many different groups including the local women's shelter, performing arts groups, and the general public who are interested in reducing their stress and improving their health.
Dr. Peter Osborne
Signs and Symptoms of Magnesium Deficiency Video
Signs & Symptoms of Magnesium Deficiency:
Poor immune function
Bone Loss
Muscle pain and muscle twitching
Depression
High Blood Pressure
Increase cholesterol
Hypoglycemia or other blood sugar problems
Fatigue
Thyroid Disease
Magnesium has been shown to be beneficial in the following conditions:
Migraine Headaches
Infertility
High blood pressure
Type I and Type II Diabetes
Osteoporosis
Thyroid Disease
Drugs or additives that may deplete or interfere with metabolism:
Alcohol
Corticosteroids
High Blood Pressure Medications (diuretics)
Caffeine
Birth Control Pills (estrogen)
Laboratory Testing:
Lymphocyte proliferation assays (Spectracell labs)
Red Blood Cell testing
Serum testing (not accurate)
Food Sources:
Vegetables and fruits, pumpkin seeds (very high)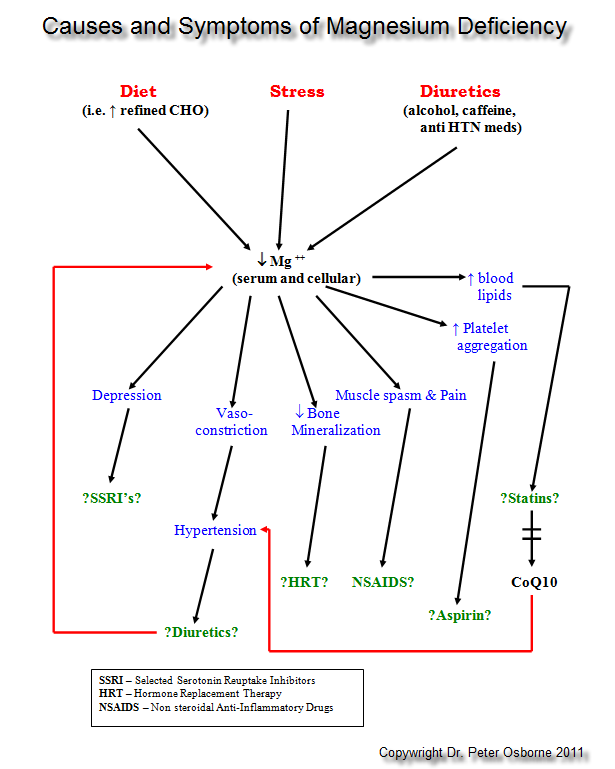 Dr. Gabriela Segura, Health Matrix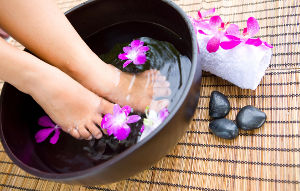 Magnesium, just like magnetite and manganese, owes its name to the greek word Magnesia, a place name derived from the tribal people known as Magnetes. Physicians and therapists have paid scant attention to this crucial element which is one of the most important minerals for all living organisms. Magnesium has a relaxing, anti-oxidant and anti-inflammatory effect on our organism. It is critical for metabolic processes, cell growth and reproduction and is involved in hundreds of enzyme processes affecting every aspect of life. It is not only essential for maintaining good health, but also for detoxification and the treatment of numerous diseases.
Unfortunately, magnesium is one of the most depleted minerals in our soil. In fact, a U.S. Senate document from 1936 stated that fruits and vegetables being raised on millions of acres of land no longer contained enough of certain minerals, therefore starving the population of their nutritive effects no matter how much they ate. While some foods are enriched with calcium and vitamins, magnesium is usually ignored. Reseachers actually found that the recommended daily allowance for magnesium is inadequate to prevent magnesium deficiency. In addition, drugs such as painkillers, antibiotics, diuretics, anti-depressants and others further deplete magnesium and other vital nutrients in our bodies, worsening the symptoms for which they were prescribed in the first place. Stressful situations such as surgery, injuries, malnutrition, diseases and psychological stress also increase our daily requirements of this important mineral. This translates into a widespread magnesium deficiency problem among the population which then causes or contributes to numerous conditions including degenerative chronic diseases:
Anxiety and panic attacks. Magnesium helps keep adrenal stress hormones under control.

Asthma. Both histamine production and bronchial spasms increase with magnesium deficiency.

Blood clots. Magnesium plays an important role in preventing blood clots and keeping the blood thin without any side effects.

Bowel disease. Magnesium deficiency slows down the bowel, causing constipation, which could lead to colitis, toxicity and malabsorption of nutrients.

Cystitis. Bladder spasms are worsened by magnesium deficiency.

Depression. Serotonin, which elevates mood, is dependent on magnesium. A magnesium-deficient brain is also more susceptible to allergens, foreign substances that in rare instances can cause symptoms similar to mental illness.

Detoxification. Magnesium is crucial for the removal from the body of toxic substances and heavy metals such as aluminum and lead.

Diabetes. Magnesium enhances insulin secretion, facilitating sugar metabolism. Without magnesium, insulin is not able to transfer glucose into cells. Glucose and insulin build up in the blood, causing various types of tissue damage.

Fatigue. Magnesium-deficient patients commonly experience fatigue because dozens of enzyme systems are underfunctioning. An early symptom of magnesium deficiency is fatigue.

Heart disease. Magnesium deficiency is common in people with heart disease. Magnesium is administered in hospitals for acute myocardial infarction and cardiac arrhythmia. Like any other muscle, the heart requires magnesium. Magnesium is also used to treat angina, or chest pain.

Hypertension. With insufficient magnesium, blood vessels may go into spasm and cholesterol may rise, both of which lead to blood pressure problems.

Hypoglycemia. Magnesium keeps insulin under control; without magnesium, episodes of low blood sugar can result.

Insomnia. Sleep-regulating melatonin production is disturbed with insufficient magnesium.

Kidney disease. Magnesium deficiency contributes to atherosclerotic kidney failure. Magnesium deficiency creates abnormal lipid levels and worsening blood sugar control in kidney transplant patients.

Migraine. Serotonin balance is magnesium-dependent. Deficiency of serotonin can result in migraine headaches and depression.

Musculoskeletal conditions. Fibrositis, fibromyalgia, muscle spasms, eye twitches, cramps and chronic neck and back pain may be caused by magnesium deficiency and can be relieved with magnesium supplements.

Nerve problems. Magnesium alleviates peripheral nerve disturbances throughout the body such as headaches, muscle contractions, gastrointestinal spasms and calf, foot, and toe cramps. It is also used in treating the central nervous system of vertigo and confusion.

Obstetrical and gynecological problems. Magnesium helps prevent premenstrual syndrome and dysmenorrhea (cramping pain during menses). It is important in the treatment of infertility, and alleviates premature contractions, pre-eclampsia and eclampsia in pregnancy. Intravenous magnesium is given in obstetrical wards for pregnancy-induced hypertension and to lessen the risk of cerebral palsy and sudden infant death syndrome (SIDS). Magnesium should be a required supplement for pregnant women.

Osteoporosis. Use of calcium with vitamin D to enhance calcium absorption, without a balancing amount of magnesium, causes further magnesium deficiency which triggers a cascade of events leading to bone loss.

Raynaud's syndrome. Magnesium helps relax the spastic blood vessels that cause pain and numbness of the fingers.

Tooth decay. Magnesium deficiency causes an unhealthy balance of phosphorous and calcium in saliva, which damages teeth.

[Carolyn Dean, M.D., N.D. The Magnesium Miracle. New York: Ballantine Books, 2007]
Correcting magnesium deficiency provides relief in these and other conditions too numerous to list in this article.
Standard serum (blood) tests are useless in screening for magnesium deficiency since less than 1% of our body's total magnesium can be measured in our blood. Unfortunately, doctors rely upon this test even though magnesium must be measured at work inside the cells and tissues with very specific tests. For the average person, the easiest way to diagnose magnesium deficiency is simply by supplementing for at least a few months to see if symptoms are relieved.
Under ideal conditions we need approximately 300mg of magnesium to offset daily losses. If you are under mild to moderate stress – physical or psychological disease, physical injury, athletic exertion, or emotional stress – your requirements for magnesium increase. Foods rich in magnesium, with a relatively low sensitivity profile, include fermented legumes (i.e. beans) and organic green vegetables. Since an average good diet may supply around 250mg, from which only half is actually absorbed, researchers feel that most people would benefit from magnesium supplementation. Otherwise, body tissue must be broken down to supply this essential mineral.
To benefit from magnesium supplementation, take chelated magnesium (bound to organic amino acids) for maximum absorption: magnesium citrate, malate, orotate, taurate, or magnesium glycinate. Do not use magnesium oxide because it is basically a laxative. The recommended dose is 6-8mg/kg of body weight (3 to 4.5 mg/lb), although 200mg four times per day is a better dose. If this dose has a laxative effect, cut down by 200mg until this effect stops. Spread your magnesium doses throughout the day because there is only so much you can absorb at one time. As you remedy your deficiencies over time, you might need less supplementation – your stools will tell you.
Some forms of chelated magnesium are better than others for certain conditions. Magnesium taurate is best for heart conditions. Magnesium taurate, glycinate and orotate are best for those who tend to have loose stools since they have less laxative effects. Magnesium malate is the best form to treat the chronic fatigue, pain, and insomnia of fibromyalgia.
Magnesium can be taken with or without meals but it's best to take it between meals as it requires stomach acid to be absorbed. Digestion after a full meal may make the stomach acid less readily available for mineral absorption. Magnesium is an alkaline mineral which may act as an antacid, neutralizing the stomach acid needed for digestion.
Magnesium chloride can be used to make magnesium oil which can be readily absorbed through the skin when sprayed or rubbed on the body. It increases magnesium bioavailability in the body and provides the ideal solution for those individuals who experience loose stools when they try to take enough oral magnesium to meet their needs. Some researchers have found that using magnesium oil at a concentration of 25% magnesium chloride restores a magnesium deficiency in a matter of weeks that would otherwise require months or a year to restore with oral supplementation. If you pump about 6 sprays of magnesium oil for each leg and arm, you are applying about 400mg of magnesium (a 25-35% magnesium chloride solution delivers between 13 and 18 mg per pump). Using a few sprays under your arms will also function as a highly effective deodorant. If any redness or stingy feelings result, use a more diluted magnesium oil.
Requirements for a very ill person are much higher than for a healthy person. In general, if you take a full body magnesium bath, two ounces of magnesium chloride could be used. Some people prefer a very concentrated magnesium chloride bath with as many as eight ounces of magnesium at a time. Foot baths use much less water, so two ounces will yield a very concentrated intake. Soak the body or just the feet in the warm solution for 20-30 minutes. It is best to do it daily during the first week, starting at lower concentrations and working towards higher levels. Then continue at 2-3 times a week for 6-8 weeks or longer.
Magnesium sulfate, also known as Epsom salts, is another excellent option even though it is rapidly excreted from the kidneys and more difficult to assimilate. The effects from Epsom salt baths do not last as long, so you will need more magnesium sulfate than magnesium chloride in a bath to get similar results.
For the average individual, high doses of magnesium have no side effects except loose stools. However magnesium therapy is contraindicated in individuals with kidney failure, myasthenia gravis, excessively and pathological slow heart rate, and mechanical bowel obstruction. In such cases, it should at the very least be given under the supervision of a health care provider.
People often find relief from their symptoms when they take magnesium, so they immediately tell friends and relatives. This word-of-mouth spread of information about this miraculous mineral is really making a difference in the epidemic of magnesium deficiency, and I hope that you will benefit as well.
Further reading:
Carolyn Dean, M.D., N.D. The Magnesium Miracle. New York: Ballantine Books, 2007
Mark Sircus, Ac., O.M.D. Transdermal Magnesium Therapy. Arizona: Phaelos Books, 2007.