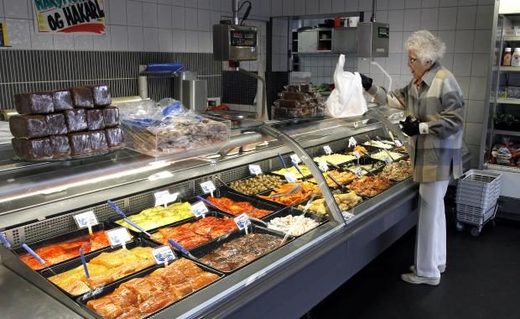 Various different miracle diets have been promoted as the key to a long and healthy life, but none of these hold any appeal to one of Iceland's oldest persons. Guðrún Straumfjörð, who celebrates her 105th birthday today, claims that the key to longevity is to stay clear of all health foods and shun fruits and vegetables. Guðrún is the third oldest Icelander alive.
Guðrún told the local newspaper Morgunblaðið that she does her best to never eat fruits or vegetables. She admits that "once in a while" she might eat "very small portions" of cauliflower and cabbage. Bananas are the only fruits this centenarian is willing to taste. She also stays clear of food supplements and vitamin, as well as cod-liver oil.
Guðrún told Morgunblaðið that she refuses to touch any "modern health foods", sticking instead to traditional Icelandic home-cooked meals. Her favourite dish is Icelandic bread soup made with rúgbrauð and topped with whipped cream, as well as regular saltfish.