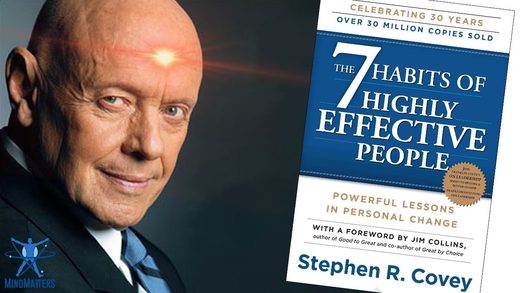 © SOTT
It's the book you've heard about for years, but probably never read – especially if you have an aversion to shallow self-help books promising success, influence, power and money. But Stephen R. Covey's 7 Habits of Highly Effective People is no shallow self-help book. It's actually a book about virtue – the development of character, and the timeless principles governing true success in life for as long as there has been history.
Today on MindMatters we discuss some of the overall themes of the book, Covey's unique but universal worldview, and some of the great stories he shares to really make his points hit home.
[embedded content]
Running Time: 01:20:33
Download: MP3 — 73.7 MB
Harrison Koehli co-hosts SOTT Radio Network's MindMatters, and is an editor for Red Pill Press. He has been interviewed on several North American radio shows about his writings on the study of ponerology. In addition to music and books, Harrison enjoys tobacco and bacon (often at the same time) and dislikes cell phones, vegetables, and fascists (commies too).
---
Born and raised in New York City, Elan has been an editor for SOTT.net since 2014 and is a co-host for MindMatters. He enjoys seeing and sharing what's true about our profoundly and rapidly changing world.
---
Corey Schink was born and raised in the Midwestern United States, where he worked on farms and as a welder, musician, and social worker. His interests in government, philosophy and history led to his writing for SOTT in 2012 and to becoming a SOTT editor and SOTT Radio co-host in 2014. He now resides in North Carolina, where he enjoys the magnificent views of the Appalachian Mountains.