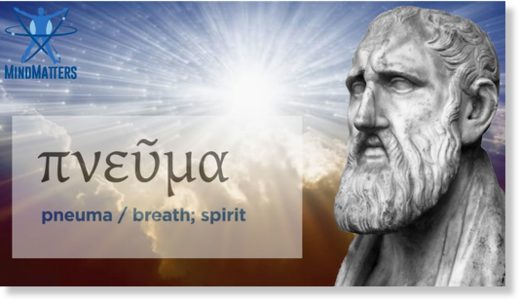 While the ancient philosophy of Stoicism is experiencing a comeback, many are still unfamiliar with some of its more esoteric concepts, like the role of pneuma or spirit in cosmology. The primal stuff of the cosmos – informing matter and mind at different levels of tension – for the Stoics, pneuma is the alpha and omega, the beginning and end of the cosmos.
Today on MindMatters, we take a look at some of the basics of Stoic cosmology, how it informs their ethics, and the role it had on early Christian theology, specifically in the letters of Paul. For Paul the Holy Spirit actually has more in common with the Stoic Divine Pneuma than you might think, and has some far-out implications for what Paul thought about things like the "resurrection", "pneumatic" bodies, and the growth of knowledge and being.
[embedded content]
Running Time: 54:53
Download: MP3 — 50.3 MB
Books mentioned in the show:
Harrison Koehli co-hosts SOTT Radio Network's MindMatters, and is an editor for Red Pill Press. He has been interviewed on several North American radio shows about his writings on the study of ponerology. In addition to music and books, Harrison enjoys tobacco and bacon (often at the same time) and dislikes cell phones, vegetables, and fascists (commies too).
---
Corey Schink was born and raised in the Midwestern United States, where he worked on farms and as a welder, musician, and social worker. His interests in government, philosophy and history led to his writing for SOTT in 2012 and to becoming a SOTT editor and SOTT Radio co-host in 2014. He now resides in North Carolina, where he enjoys the magnificent views of the Appalachian Mountains.