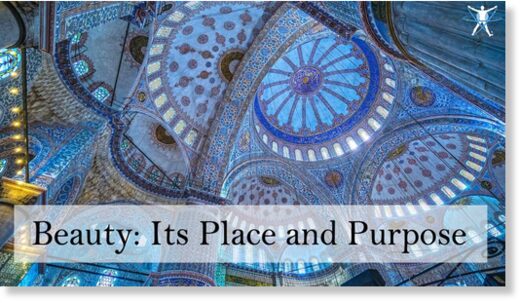 From time to time we are struck with something we may deem "beautiful". We see a work of art, a landscape, or a face that speaks to an almost ephemeral ideal which demands our attention, acknowledgement and contemplation. But why does this occur? What is it that we, as individuals, are perceiving as beautiful? And what exactly is beauty anyway? In exploring this largely taken for granted dimension to human experience we ask: What place should it hold in our lives, and what value do we hold for it – and it for us?
This week on MindMatters we explore and expand on some common conceptions of things beautiful – from the mundane to the sublime. And we see how noticing and arranging things to be beautiful can be an invocation of our greatest ideals and values. In a time and place where we are surrounded by ugliness, the gifts and astonishment that may be found in beauty may be one more key in connecting to the highest part of the Universe, and to ourselves.
[embedded content]
Running Time: 01:04:28
Download: MP3 — 59 MB
Harrison Koehli co-hosts SOTT Radio Network's MindMatters, and is an editor for Red Pill Press. He has been interviewed on several North American radio shows about his writings on the study of ponerology. In addition to music and books, Harrison enjoys tobacco and bacon (often at the same time) and dislikes cell phones, vegetables, and fascists (commies too).
---
Born and raised in New York City, Elan has been an editor for SOTT.net since 2014 and is a co-host for MindMatters. He enjoys seeing and sharing what's true about our profoundly and rapidly changing world.
---
Corey Schink was born and raised in the Midwestern United States, where he worked on farms and as a welder, musician, and social worker. His interests in government, philosophy and history led to his writing for SOTT in 2012 and to becoming a SOTT editor and SOTT Radio co-host in 2014. He now resides in North Carolina, where he enjoys the magnificent views of the Appalachian Mountains.