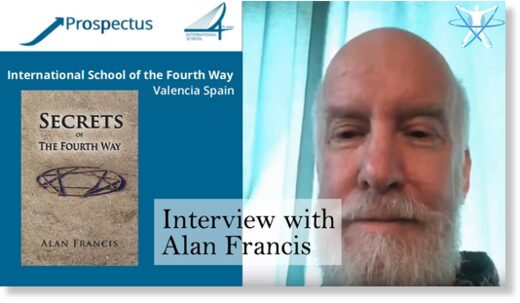 Today on MindMatters we interview Alan Francis, a longtime Fourth Way practitioner, teacher and author of the book Secrets of the Fourth Way. Alan is the founder of the Russian Center for Gurdjieff Studies as well as the International School of the Fourth Way, planned to open this coming winter. Our discussion covers a range of topics, from Alan's early life experiences that led him to the Fourth Way, basic Fourth Way topics like kundabuffer and Gurdjieff's take on kundalini, addiction, and fear, to 'powers and principalities', Taoist alchemy and its possible significance in relation to Gurdjieff's ideas and practice, concluding with a demonstration of a unique Fourth Way gymnastics exercise.
Alan's Facebook group is accessible here.
[embedded content]
Running Time: 01:42:06
Download: MP3 — 93.5 MB
Harrison Koehli co-hosts SOTT Radio Network's MindMatters, and is an editor for Red Pill Press. He has been interviewed on several North American radio shows about his writings on the study of ponerology. In addition to music and books, Harrison enjoys tobacco and bacon (often at the same time) and dislikes cell phones, vegetables, and fascists (commies too).
---
Corey Schink was born and raised in the Midwestern United States, where he worked on farms and as a welder, musician, and social worker. His interests in government, philosophy and history led to his writing for SOTT in 2012 and to becoming a SOTT editor and SOTT Radio co-host in 2014. He now resides in North Carolina, where he enjoys the magnificent views of the Appalachian Mountains.